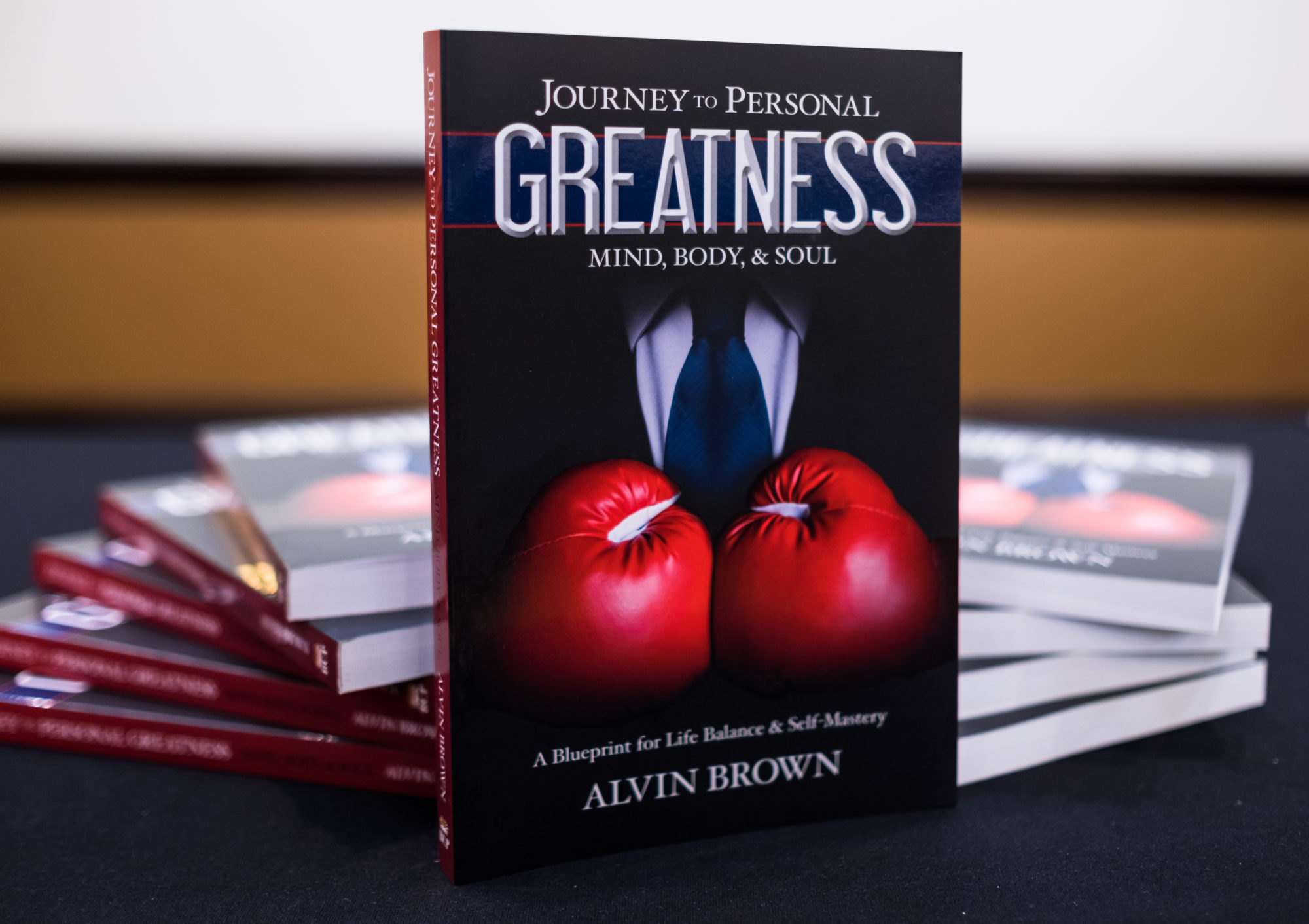 Alvin Brown provides a blueprint for the path to life balance and self-mastery in Journey to Personal Greatness. By learning how to integrate mind, body, and soul, you will discover that you have the energy and power to make "whatever you affect that much better when you leave." Health, family, career-you can have them all. Journey to Personal Greatness will teach you how to balance the six life essences: mental, emotional, physical, chemical, material, and spiritual. In practical and simple steps, Brown leads you through the process to achieve and maintain peace and balance. Leave behind the fast-paced treadmill of life, and step onto the track of life change. Lose the mediocrity mindset, and find personal greatness.
What our clients and seminar attendees are saying:
Your talk was inspiring, thought provoking and energizing. Your openness to share your personal story moved us and helped us relate and comprehend how using the tools you shared with us, we are each capable of achieving personal greatness. Clarity, courage, commitment and consistency are essential to life/time management.
Rogers Daytime Interview:
Recent Blogs and Videos:
https://youtu.be/anIjTWvz5oE Find your centre so you can curb your bad habits and feed your good ones Something happens to us en route to achieving the goal we set that seems to sabotage our efforts. It's almost seems out of our

https://youtu.be/U7EtadyKQKA Find your centre so you can have some clarity on product labeling One of the issues with staying on track with our diets is that we're all confused about what's good and what's not, and as much as product

https://youtu.be/wkxSwiwT-lQ Find your centre so you can focus on quality and conten Last week my goal was to set the stage for launching into food and your dietary intake. Food is our medicine and food sets up how we think
Interested in any of our programs?
Business Speaker, One-on-one Coach, Group Coach, Business Coach, Sports and Integrated Peak Performance Coach
Yes, I want to work with you!
Latest Events:
Join us in our latest events, workshops, and seminars.